WATER & WASTEWATER TREATMENT
HIGH PERFORMANCE COATINGS CAN HELP TO PROTECT ASSETS AND REDUCE MAINTENANCE FOR FACILITY OWNERS AND PERSONNEL
Water and wastewater treatment facilities have many unique structures and process elements for which coatings and linings are the key to durability. We help to specify proven solutions that will maximize life cycle, reduce the need for maintenance painting, and lower the total cost of ownership.
TAKE A LOOK AT OUR WATER AND WASTEWATER TREATMENT PROJECTS
Filter and sort by market and/or client type to find the exact project specifications you're looking for.
DO YOU NEED HELP UPDATING YOUR SPECIFICATIONS OR EVALUATING YOUR STRUCTURES?
PROJECT PROFILES: WATER AND WASTEWATER TREATMENT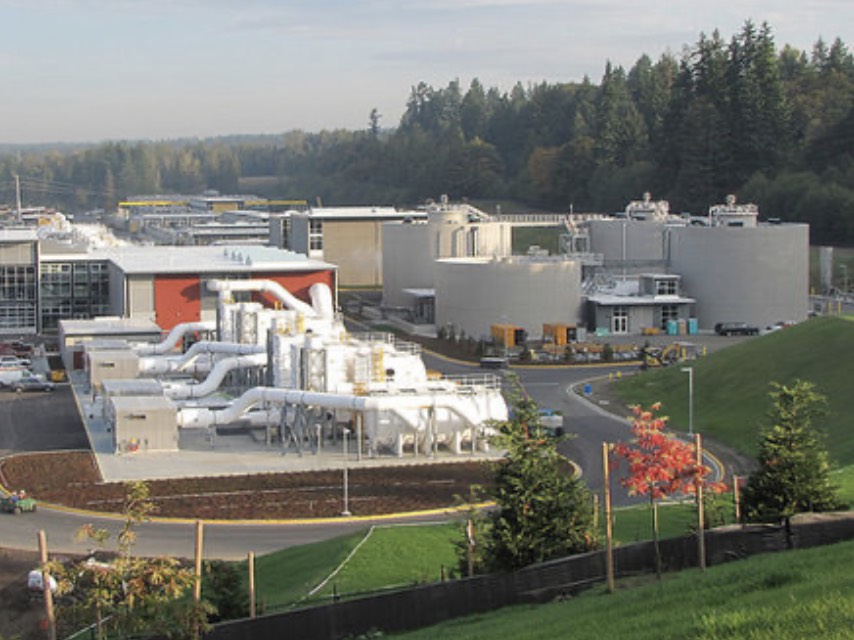 BRIGHTWATER TREAMENT PLANT
Brightwater Treatment Plant was built to help treat the ever-growing demand and usage of water in King County using Tnemec High Performance coatings.
Project Location
Woodinville, WA
Project Completion Date
September 2010
Owner
King County
Contractor
Hoffman Construction
MORE WATER AND WASTEWATER MANAGEMENT PROJECTS
See our other market segments: