WATER TANKS
WE WORK TO SUPPORT OWNERS, ENGINEERS, AND CONTRACTORS WITH THE SELECTION OF COATING SYSTEMS FOR POTABLE AND NON-POTABLE WATER STORAGE TANKS.
We work to benefit the project team with condition assessments, specification development, startup and application assistance, and maintenance evaluations throughout the asset's life cycle.
CHECK OUT OUR TANKS
Filter and sort by market and/or client type to find the exact project specifications you're looking for.
DO YOU NEED HELP EVALUATING YOUR WATER STORAGE TANK OR UPDATING YOUR SPECIFICATIONS?
PROJECT PROFILES: WATER TANKS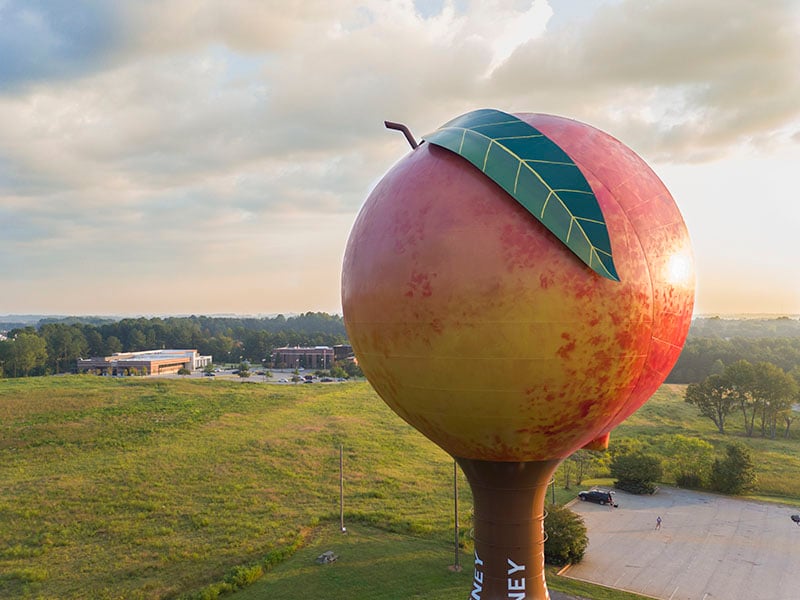 Gaffney, South Carolina Peach Tank
Arguably one of the most recognizable water storage tanks in the US is Gaffney's South Carolina's Peach Tank.
Project Location:
Gaffney, South Carolina
Project Completion Date:
2017
Owner:
City of Gaffney


MORE WATER TANKS PROJECTS
See our other market segments: