Leaking bolted potable water tank
Elevation Product Representatives
Bolted Steel Tank repair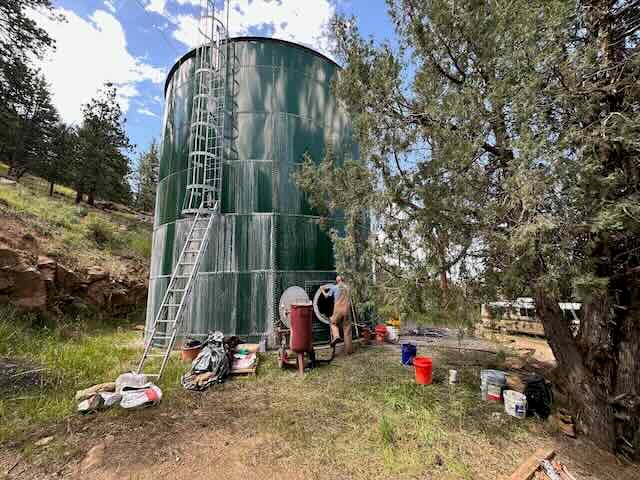 PROJECT INFORMATION
Project Location
Indian Hills, CO
Project Completion Date
June 2023
Owner
Indian Hills
Engineer
N/A
Project Profile: Indian Hills Bolted Potable Water Storage Tank
Project Overview: The Indian Hills Bolted Potable Water Storage Tank, a vital component of the water infrastructure serving the Indian Hills community, faced a critical issue - severe water leakage. Previous attempts to repair the tank using a competitor's product recommendation had failed, resulting in the loss of gallons of water per hour. The underlying challenge stemmed from the original design, which utilized an epoxy resurfacer in conjunction with fiberglass fabric. This approach was unable to withstand the thermal expansion and contraction of the steel bolted connections, leading to persistent leaks.
Project Objectives:
Resolve the persistent water leakage issue plaguing the Indian Hills Bolted Potable Water Storage Tank.
Develop and implement a flexible lining system capable of accommodating the thermal stresses associated with steel bolted connections.
Ensure the successful rehabilitation of the tank to prevent further water loss.
Challenges: The key challenge in this project was finding a solution that could effectively address the thermal expansion and contraction of the steel bolted connections, a problem that had eluded resolution in previous attempts. It was imperative to identify a flexible system that could provide a lasting solution and prevent water leakage.
Solution: In a collaborative effort between the coatings applicator, Big Horn Painting, and EPR consultants, a comprehensive solution was developed to address the tank's critical issue.
Key Components of the Solution:
Surface Preparation: Big Horn Painting meticulously blasted the existing bolted connections and lap seams to achieve SSPC SP-10 near-white metal conditions. This rigorous preparation was essential to ensure optimal coating adhesion.
Coating System: Tnemec Series 264, a highly flexible and durable coating, was applied at a thickness ranging from 50 to 80 mils (dry film thickness) to the tank's interior surface. This flexible coating system was chosen for its ability to accommodate the thermal stresses experienced by the steel bolted connections without compromising integrity.
Sealing Connections: All connections were sealed using the Tnemec Series 246 coating, ensuring a watertight and corrosion-resistant seal.
Disinfection: Following the application of the coating system and connection sealing, the tank was thoroughly disinfected to meet potable water standards.
Project Outcome: The collaborative efforts of Big Horn Painting, EPR consultants, and Tnemec Coatings resulted in a successful rehabilitation of the Indian Hills Bolted Potable Water Storage Tank. After the completion of the project, the tank was returned to service with zero leaks, effectively resolving the longstanding issue of water loss.
This project highlights the importance of selecting the right coating system, surface preparation, and collaboration in addressing complex challenges within critical infrastructure, ensuring the continued supply of safe and reliable potable water to the Indian Hills community.
[Image: Photo of the Indian Hills Bolted Potable Water Storage Tank]
Project Details:
Location: Indian Hills, [State]
Coating System: Tnemec Series 264
Surface Preparation: SSPC SP-10
Coating Thickness: 50-80 mils (DFT)
Contractor: Big Horn Painting
Consultants: EPR Consultants
Project Completion: July 20]
For more information about Tnemec coatings and solutions, please visit our website or contact our team at High Performance Coatings.
MORE HIGH PERFORMANCE COATINGS PROJECTS
---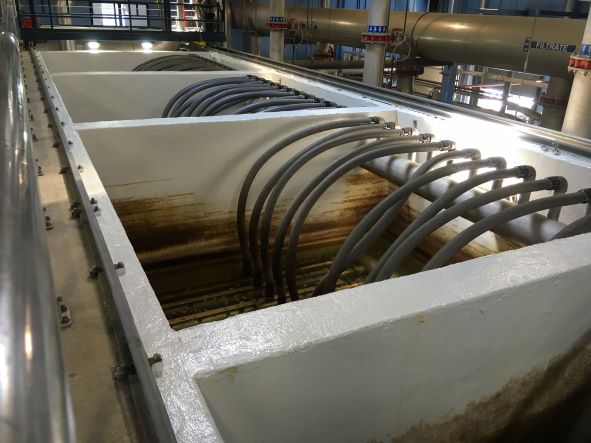 New Brunswick Membrane filter Tanks
Membrane filter tanks present a challenging environment for long term performance of a protective...
Market Type: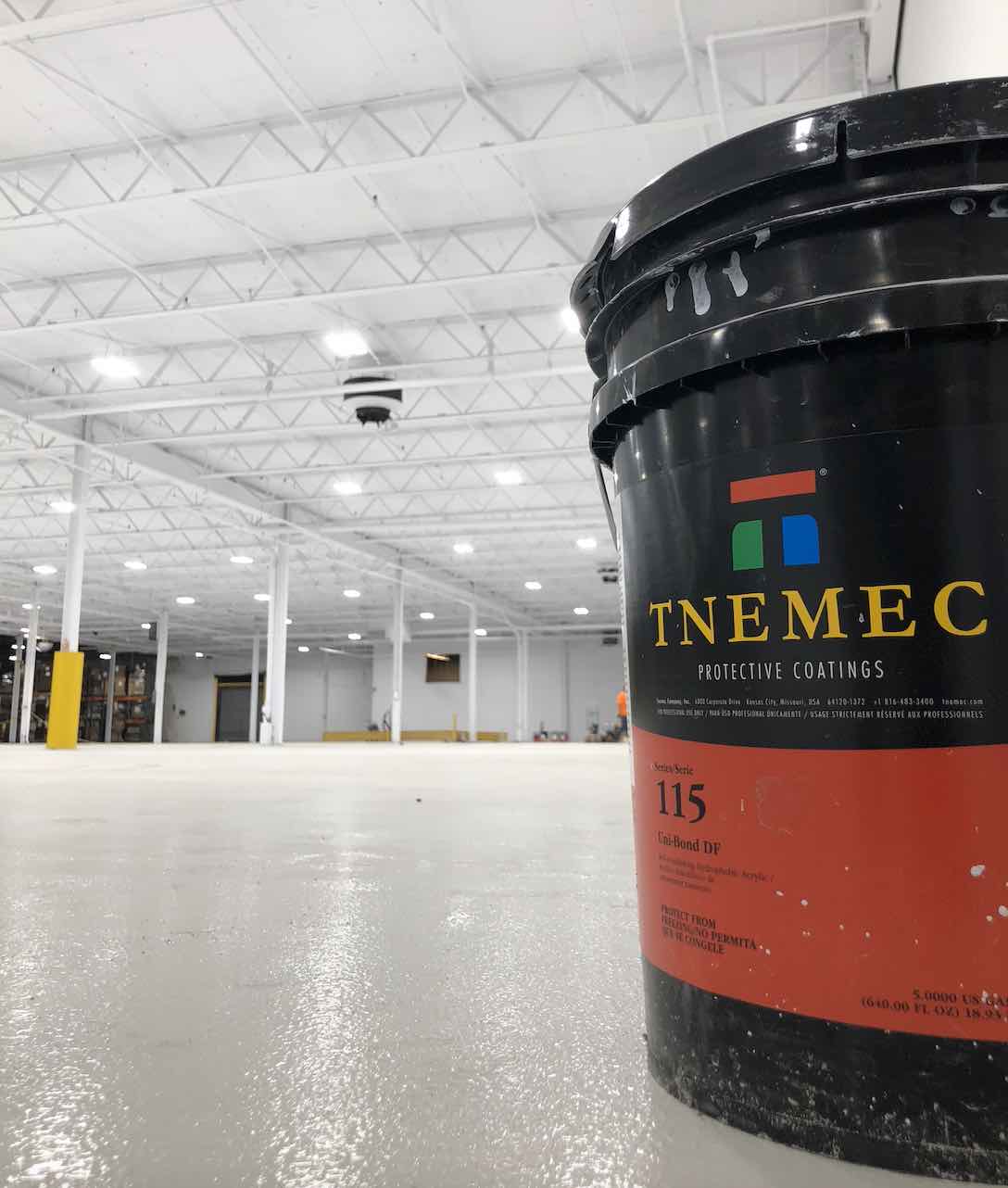 Graphics Packaging Warehouse
When the Graphics Packaging facilities department needed to fit-out a warehouse into a new...
Market Type: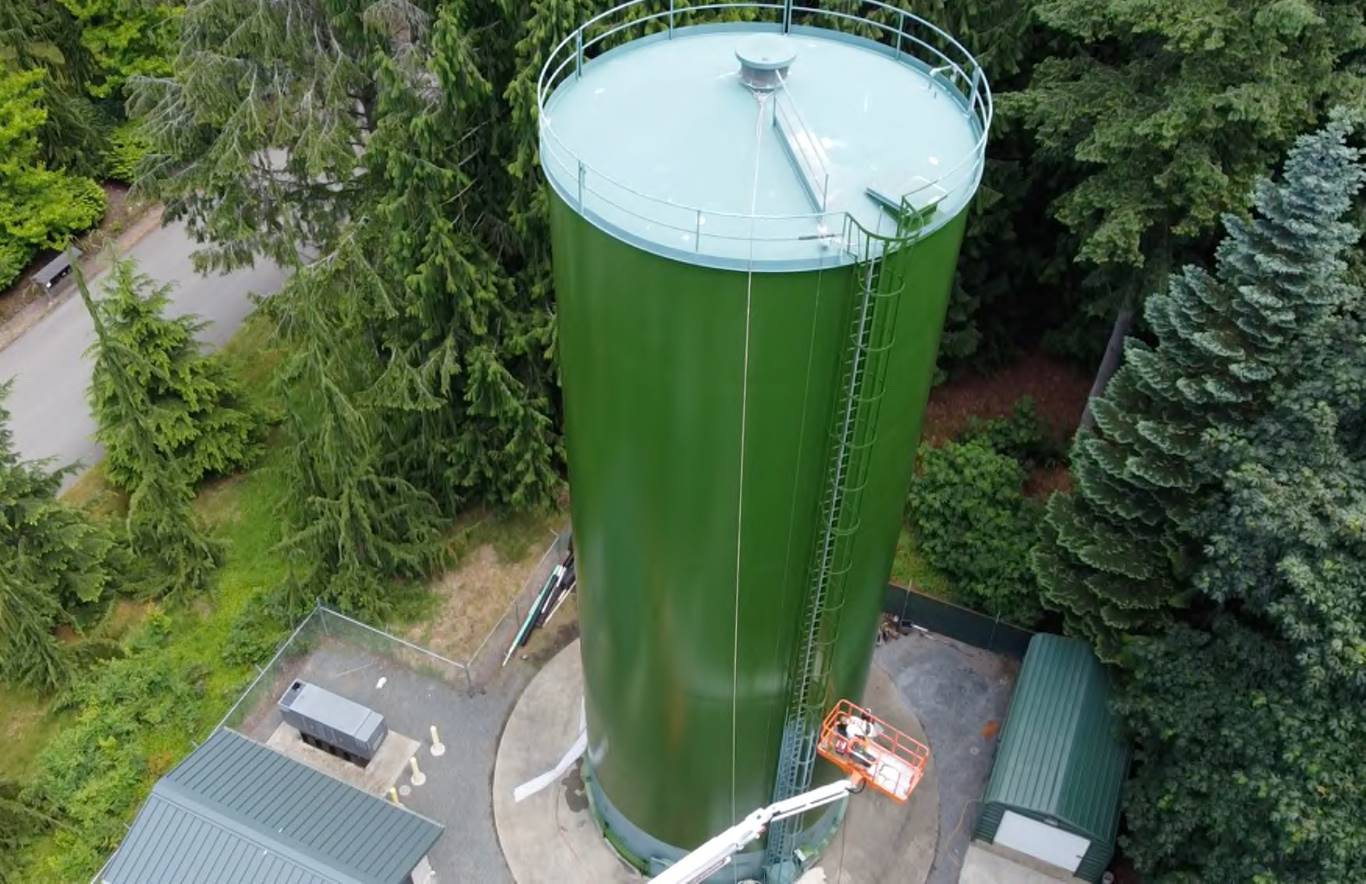 Roosevelt Water Tank Recoat
When Roosevelt Water Association needed an exterior refresh on a 20 year old Tnemec coated water...
Market Type: